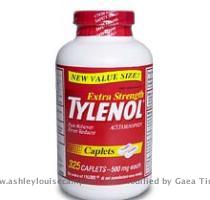 WASHINGTON (GaeaTimes.com)- In a recent development, McNeil Consumer Healthcare has issued voluntary recall of a number of children's medicines that has created sensation among the parents and the medical community at large. The over-the-counter medicines affected by the recall are liquid as well as tablets, as the company has confirmed. Several variants of the popular drug Tylenol and Motrin fall under this recall. The company has said that they are not recalling the products after receiving complaints of side effects from the patients and users at all. The products according to the company fail to meet the desired quality standards. The company has warned the parents to refrain from using the recalled drugs for some time.
According to the information released by McNeil Consumer Healthcare the products that have been called back have excess amount of active ingredients than what should be used.
The FDS held a discussion with the company management following which the company decided to issue the recall. The drugs recalled by the company are at present sold and used in nations like Kuwait, Jamaica, Puerto Rico, Canada, and Dubai along with the USA. Tylenol is used in a wide number of households in these countries.
The FDA is responsible for carrying out safety tests on medications and when it finds something wrong with a product it asks the company making it to issue recall. McNeilConsumer Healthcare has asked the users who have already administered the recalled products to their kids not to worry as they are not necessarily harmful. The Tylenol recall has made parents concerned as they are at a loss to understand what should they use now.
resource: http://blog.taragana.com/health/2010/05/01/tylenol-recalled-by-mcneil-consumer-healthcare-22366/
McNeil expects to have the problem corrected very quickly without adverse effects and advises people not to be alarmed. No adverse effects have been reported.
If further information is needed, go to the website www.fda.gov/medwatch or www.mcneilproductrecall.com. You can also call 1-888-222-0036. If adverse reactions occur you may report them at 1-800-FDA-0178.